THE SYSTEMS' INSTITUTE OF HINDU ASTROLOGY, GURGAON (REGISTERED)
"LEARN ASTROLOGY - LESSONS PART III"

Learn Astrology lessons, which are more than 100 in numbers, cover each and every aspect of life of a person.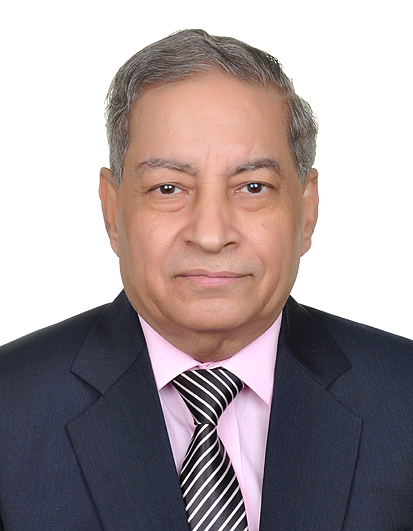 The astrologers using the Systems' Approach predictive techniques not only save themselves from the sin of misguiding those, who approach them for seeking peace and happiness but also create good karma for themselves.

The karma results arise through the principles of divine justice. Jyotish/Astral remedies are the means for alleviating the karma results.

The important tools for predictive accuracy are the functional nature of planets, strength of planets, inter-relationships of planets, divisional charts, impact of Rahu & Ketu, planetary periods and triple transit triggers.

For differentiating between
- having issues in a particular area throughout life
- enjoying good results in a particular area but in some sub-periods facing issues and drawbacks

the guiding principles are that the planets give results as per their strength in their sub periods. Transit influences take precedence over sub period results. The strong/exact afflictions to natal planets are not easy things to be dealt with. Continuous propitiation for functional malefic planets with strengthening of weak and afflicted functional benefic planets help. Some other strong planets in the birth chart help in bringing down the impact of strong afflictions. The strong planets, in general, give good results for their significations throughout the life. Where there are no strong or well placed planets, the change comes with difficulty through strengthening measures and regular propitiaton of the functional malefic planets.
Learn Astrology Lesson 51 - Timing of Events
Learn Astrology Lesson 52 - Child Astrology
Learn Astrology Lesson 53 - How to Judge Personality and Status
Learn Astrology Lesson 54 - How to Judge Accumulated Wealth, Family and Status
Learn Astrology Lesson 55 - How to Judge Educational Accomplishments
Learn Astrology Lesson 56 - How to Judge Assets in Life
Learn Astrology Lesson 57 - Introduction to Financial Resources
Learn Astrology Lesson 57 A- Financial Significations of Planets
Learn Astrology Lesson 57 B- Financial Significations of Houses
Learn Astrology Lesson 57 C- How to Judge Financial Position
Learn Astrology Lesson 57 D - How to Judge Financial Resources
Learn Astrology Lesson 57 E- How to Augument Financial Resources
Learn Astrology Lesson 57 F- How to Judge Financial Prosperity
Learn Astrology Lesson 58 - How to Judge Progeny and Learning
Learn Astrology Lesson 59 - How to Judge Health, Litigation and Financial Status
Learn Astrology Lesson 59 A- MEDICAL ASTROLOGY
Learn Astrology Lesson 60 - How to Judge Business Ventures, Courage and Younger Brothers
Learn Astrology Lesson 61 - How to Identify Significators of Marriage
Learn Astrology Lesson 61A - How to Identify Longevity
Learn Astrology Lesson 61B - CONCEPT OF MARAKA(DEATH INFLICTING) PLANET
Learn Astrology Lesson 62 - How to Judge General Fortune
Learn Astrology Lesson 63 - How to Judge Foreign Travel
Learn Astrology Lesson 64 - Career Counselling for Children
Learn Astrology Lesson 65 - How to Judge Income & Prosperity
Learn Astrology Lesson 66 - How to Judge Losses, Expenses and Living Abroad
Learn Astrology Lesson 67 - Pearls of Wisdom
Learn Astrology Lesson 68 - How to Judge Progeny Problems
Learn Astrology Lesson 69 - How to Judge Psychiatric Problems
Learn Astrology Lesson 70 - How to Judge Professional Significators & Identify Professional Fields/Determinants
Learn Astrology Lesson 71 - Impact of Ascending Signs
Learn Astrology Lesson 72 - Impact of Ascending Signs : Aries
Learn Astrology Lesson 73 - Impact of Ascending Signs : Taurus
Learn Astrology Lesson 74 - Impact of Ascending Signs : Gemini
Learn Astrology Lesson 75 - Impact of Ascending Signs : Cancer
Learn Astrology Lesson - Part IV